Remote Support from Lindy Technology Group is quick, easy, and secure. Our remote service is available for desktop and laptop PCs running Microsoft Windows Operating System.
Please call 716-790-8693 BEFORE downloading our support software. You can also schedule an appointment via our online Contact Form.
Click the graphic link below to download the Secure Remote Desktop Software. The AeroAdmin software DOES NOT install anything on your computer and runs entirely from the download.
After downloading and running the AeroAdmin software you will need to give us the ID generated by AeroAdmin. Your ID will be displayed in the pane on the left. (See highlighted area)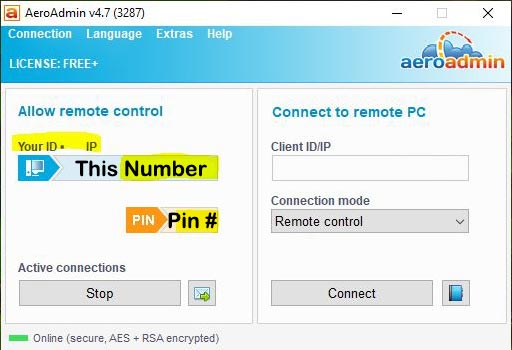 Lindy Technology Group uses PayPal as a quick and easy payment option: